ClassicFlame 33" 3D Infrared Electric Fireplace Insert - 33II042FGL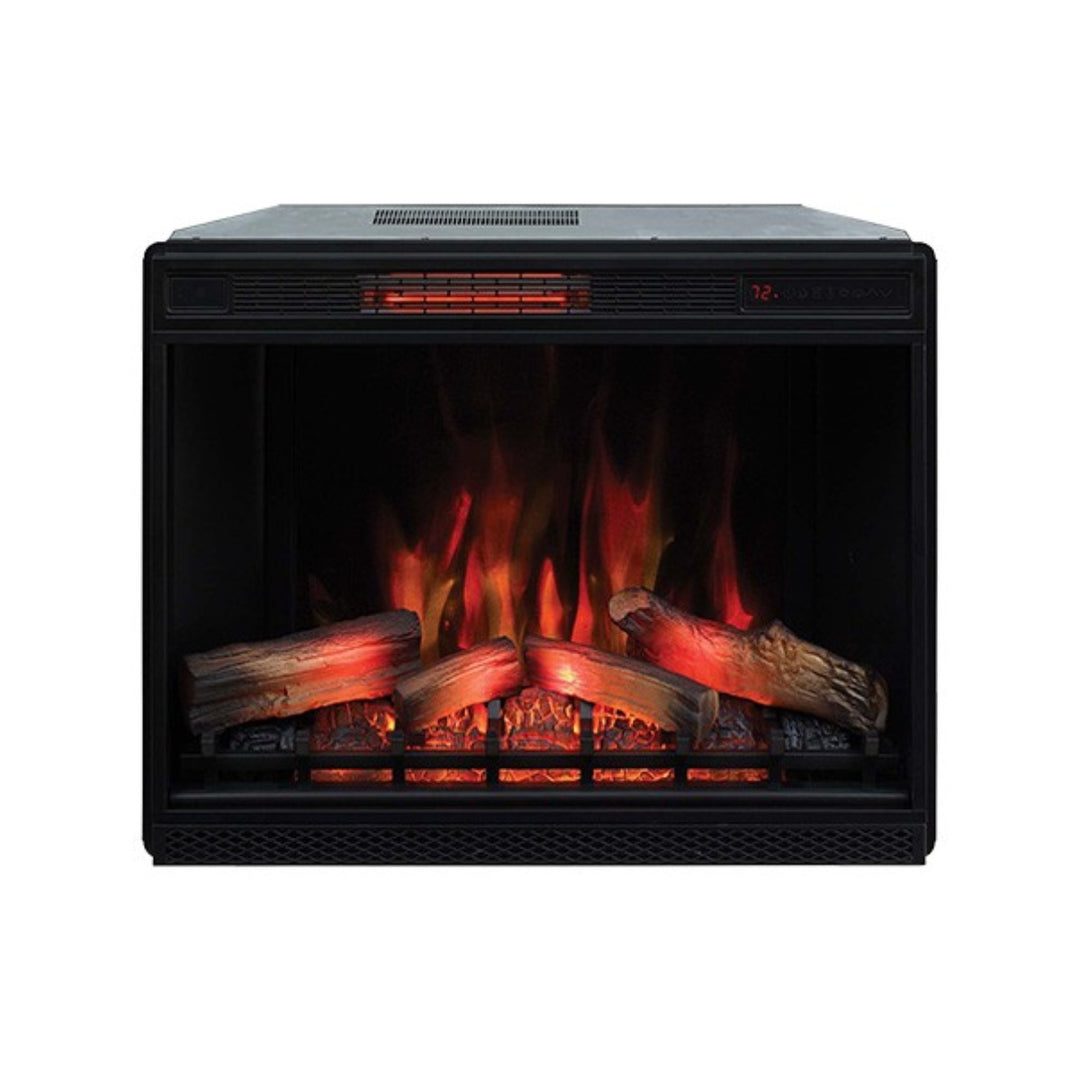 ClassicFlame 33" 3D Infrared Electric Fireplace Insert - 33II042FGL
Regular price
$99900
$999.00
Sale price
$52700
$527.00
Save $472
Specifications:
Insert Dimensions: 34.1"W x 9.6"D x 26.1"H
Weight: 41.8 lbs.
Features:
33" 3D Infrared Quartz Electric Fireplace Insert with Safer Plug™ and Safer Sensor™.
Patent pending Safer Plug™ fire prevention technology monitors the temperature of the plug to prevent electrical fire, circuit or product damage. Patent pending Safer Sensor™ fire prevention technology alerts you when the heater is obstructed and will automatically shut off to prevent damage.
Safe for use around children and pets. Eco-friendly, energy efficient fireplace does not emit any emissions or other hazardous byproducts.