Original SUNHEAT Made in the USA Infrared Heater - USA1500-M Oak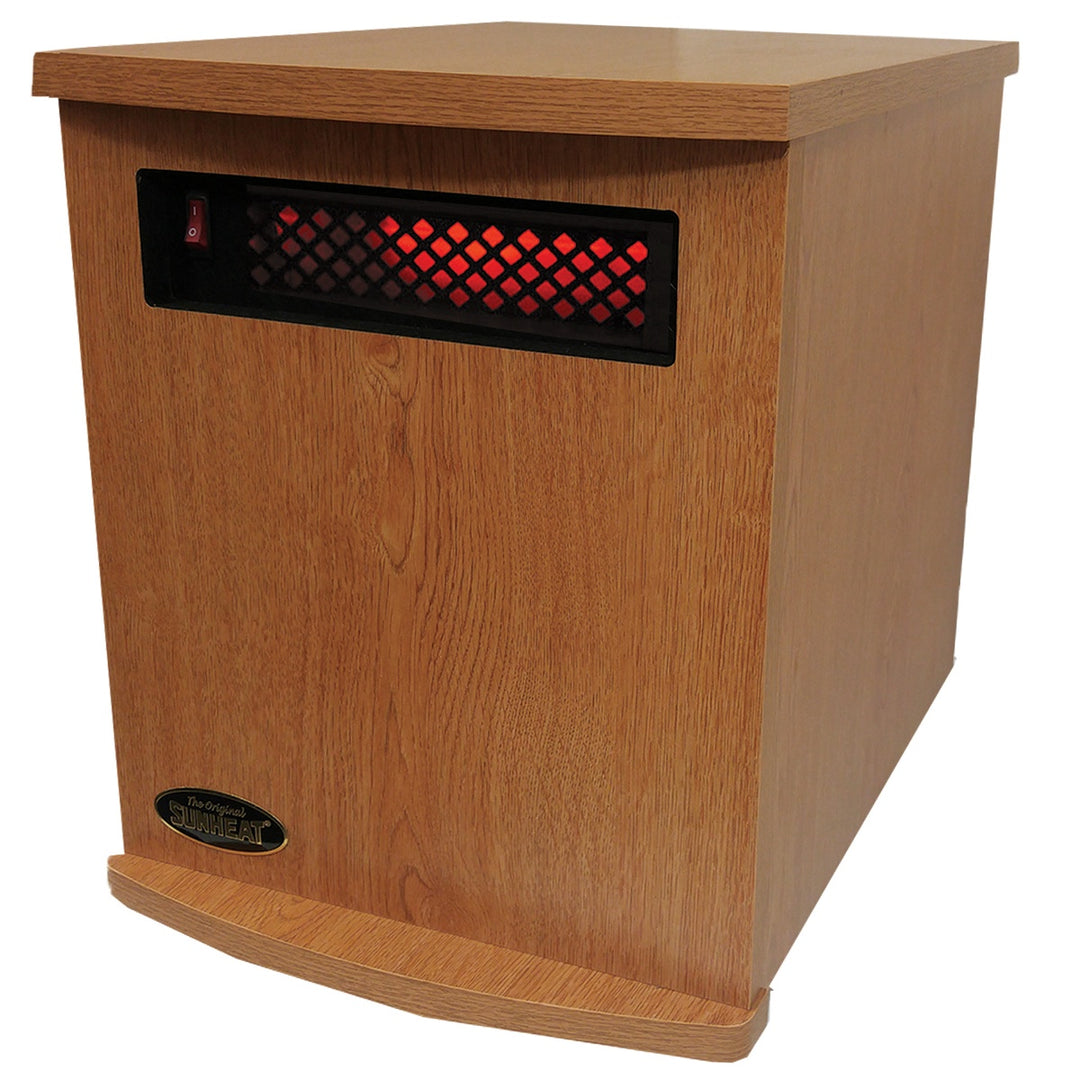 Original SUNHEAT Made in the USA Infrared Heater - USA1500-M Oak
Regular price
$49900
$499.00
Product Dimensions: 13″W x 19″D x 17.5″H
Weight: 39 lbs.
Gorgeous OAK wood grain and stain now surrounds the world's best infrared heater core with over four times the amount of cured copper found in any other infrared heater on the market giving you MORE FREE HEAT! The all new Original SUNHEAT USA1500-M electric portable infrared heater is fully made in the USA. The Original SUNHEAT will heat up to 1,000 square feet and provide safe, soft, comfortable heat for any area and while other infrared heaters are "throw away" heaters, our heater comes with a 5 year warranty. The cabinet has a beautiful finish featuring one of the furniture industry's most popular and trendy wood/stain combinations. The finish is water resistant and is so advanced, even permanent marker wipes away with a dry rag! The cabinets and sheet metal are made in Nebraska facilities and all assembly is done in Grand Island, NE.
This reliable infrared heater has a direct wiring system for increased longevity and a Honeywell manual thermostat, which lasts longer and saves more than remote controlled digital models, maintaining a cozy warm temperature no matter the elements outside. The Original SUNHEAT features a five (5) year parts and labor warranty because we're confident it will last at least this long well before any maintenance is needed. The unit cannot start a fire and is completely cool to the touch. Even the heat exhaust has our patent pending "Safety Touch" fabric making it safe for little fingers. Start saving today with the most effective infrared heater ever built while buying "American Made" and get the quality only found in The Original SUNHEAT!