Touchstone Sideline 40" Recessed Electric Fireplace - 80027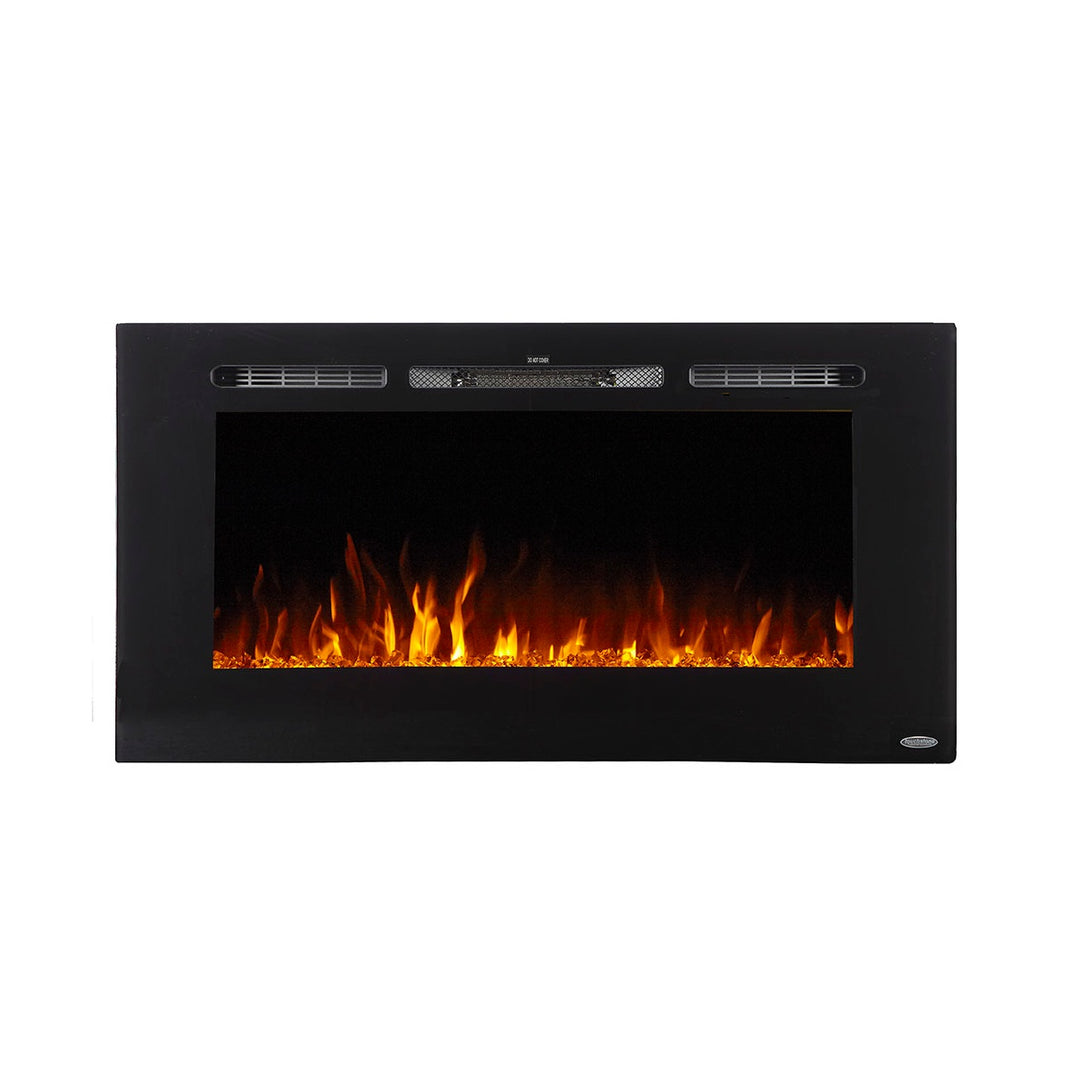 Touchstone Sideline 40" Recessed Electric Fireplace - 80027
Regular price
$67900
$679.00
Sale price
$44900
$449.00
Save $230
Back Dimensions: 32.5"W x 20.25"H x 5.25"D
Overall Dimensions: 40″W x 21.5″H x 5.5″D
Viewing Area: 31"W x 12"H
Weight: 40 lbs.
The Sideline 40 allows you to change the heat, flame intensity and color using your electric fireplace remote. Not only does the Sideline provide your space a relaxing glow, but it can also be customized to your liking. The Sideline® 40 has a vent-less design, with an opening on the face of the fireplace delivering the heat. The Sideline® 40 is perfect for smaller walls and delivers a built-in look and ambiance that other electric fireplaces can touch. You'll have the look of a real fireplace, built right into your wall without the hassle of having to clean the unit. The Sideline® 40 has 5 flame settings and 2 heat settings. We don't recommend The Sideline® 40 as your primary heat source, but it can help heat a room up to 400 square feet in space with a heater that delivers 5100 BTUs. It's perfect for taking the edge off a cool evening in the fall, or for giving your room a little more cozy warmth on a frosty winter night. This fireplace has three color-changing options (orange, blue, and blue-orange), along with five settings, from a soft ember glow or an intense blaze.
The Sideline® 40 electric is designed for recessed placement in your wall, but it can be hung on the wall as well. Instructions for mounting and install come with the fireplace, and we recommend you follow the simple instructions provided. We do recommend placing The Sideline® 40 at least 8" below your ceiling or 8" below your mounted flat screen because of its heating feature.