Touchstone Sideline 84" Recessed Electric Fireplace - 80043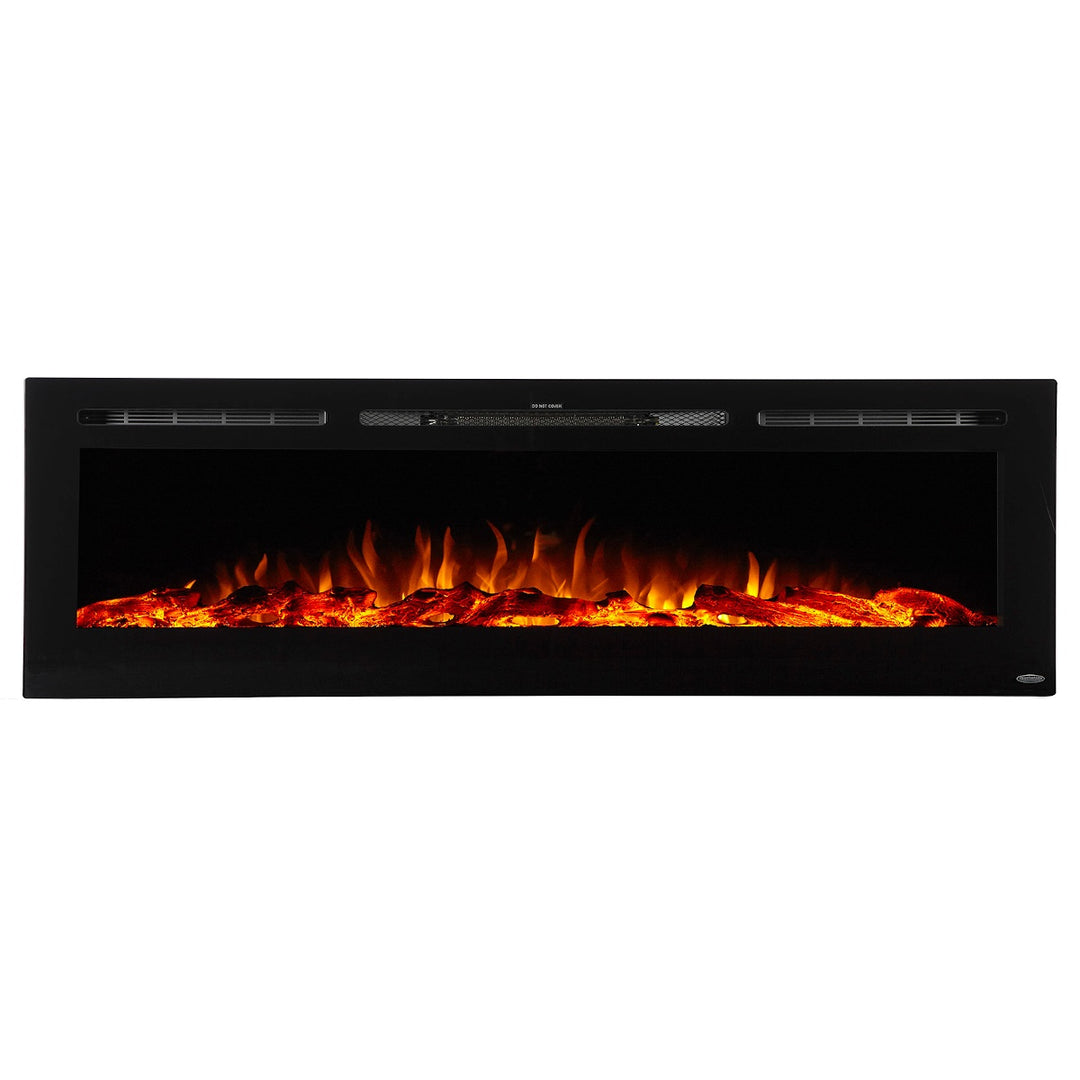 Touchstone Sideline 84" Recessed Electric Fireplace - 80043
Regular price
$1,87900
$1,879.00
Sale price
$1,24900
$1,249.00
Save $630
Back Dimensions: 80.5"W x 20.25"H x 5.25"D
Overall Dimensions: 84″W x 21.5″H x 5.5″D
Viewing Area: 79"W x 12"H
Weight: 120 lbs.
This seven-foot long fireplace adds relaxing ambiance to any room. Three vibrant, adjustable flame colors, five flame intensity settings and adjustable heat. Designed to be built-in to your wall, The Sideline® 84 flame is large and really stands out. The Sideline® 84 has a vent-less design, with the heat coming from the front of the unit. Like all Touchstone™ fireplaces, The Sideline® 84 has the most realistic flame available in an electric smokeless fireplace, and it will leave all your friends questioning if the fireplace is running on gas or if its electric.
The Sideline® 84 is ideal for larger family rooms, long basement walls as well as commercial uses. The 84-inch design is perfect for corporate entries, meeting rooms and restaurants, providing the looks and feel of a real linear gas fireplace without the maintenance required by gas or gel-based fireplaces. The Sideline® 84 has 5 flame brightness settings and 2 heat settings, and the fireplace can be operated without the heat, so it can be used in environments like meeting rooms and corporate centers where all that's needed is ambiance.
The Sideline® 84 electric is designed for recessed placement in your wall, but it can be hung on the wall as well. Instructions for mounting and install come with the fireplace, and we recommend you follow the simple instructions provided. We do recommend placing The Sideline® 84 at least 20" below your ceiling or 12" below your mounted flat screen because of its heating feature.