Touchstone Sideline Elite Smart 84"Recessed Linear Electric Fireplace - 80050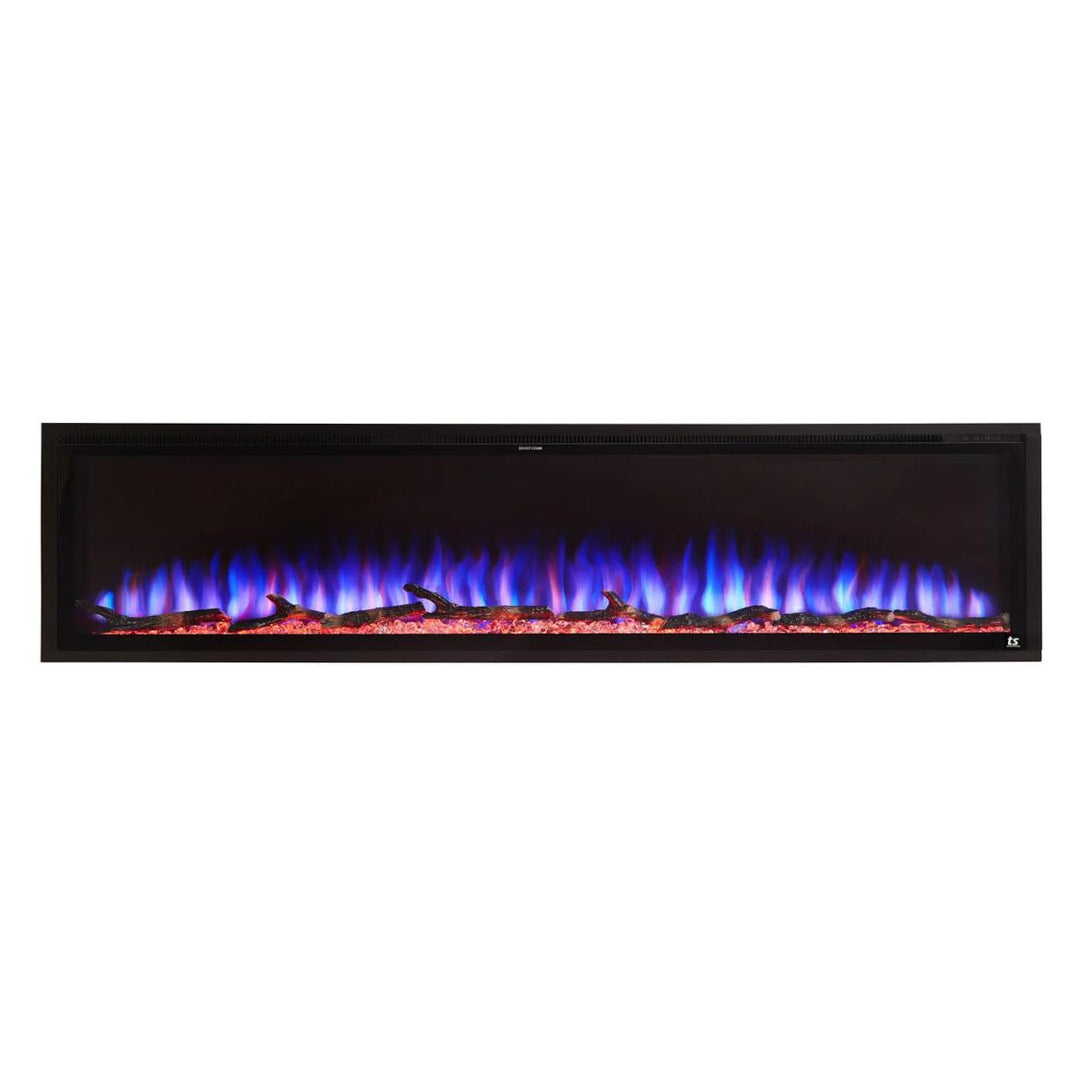 Touchstone Sideline Elite Smart 84"Recessed Linear Electric Fireplace - 80050
Regular price
$2,62900
$2,629.00
Sale price
$1,74900
$1,749.00
Save $880
Back Dimensions: 82.438"W x 5.125"D x 18"H
Overall Dimensions: 83.75"W x 5.5"D x 19.25"H
Viewing Area: 80"W x 14.375"H
Weight: 86 lbs.
https://youtu.be/v9vrg5GsNf8
The Sideline® Elite delivers the beauty of a fireplace without the fire and smokey smell. The Sideline® Elite has 2 heat settings (high and low) with a thermostat and will heat a room up to 400 sq. ft. with a heating element that is placed in front of the frame. Also, the fireplace's flame can be used without the heating feature.
To create the cozy atmosphere of a traditional fireplace, this electronic unit emits authentic-looking flames that emulate a real fire. Featuring 6 flame color options and 10 media bed color options, 5 flame and media bed light intensity settings, 3 flame speeds and timer up to 8 hours.
The versatile Sideline® Elite electric fireplace offers two installation options. Although it is essentially designed for insertion in your wall, it can also be mounted on your wall. Instructions for mounting and install come with the fireplace, and we recommend you follow the simple instructions provided. We recommend placing your Sideline® Elite 50 at least 8" below your ceiling or 8" below your mounted flat screen TV because of its heating feature.