Amantii Symmetry Extra Tall Bespoke 50" Linear Electric Fireplace - SYM-50-XT-BESPOKE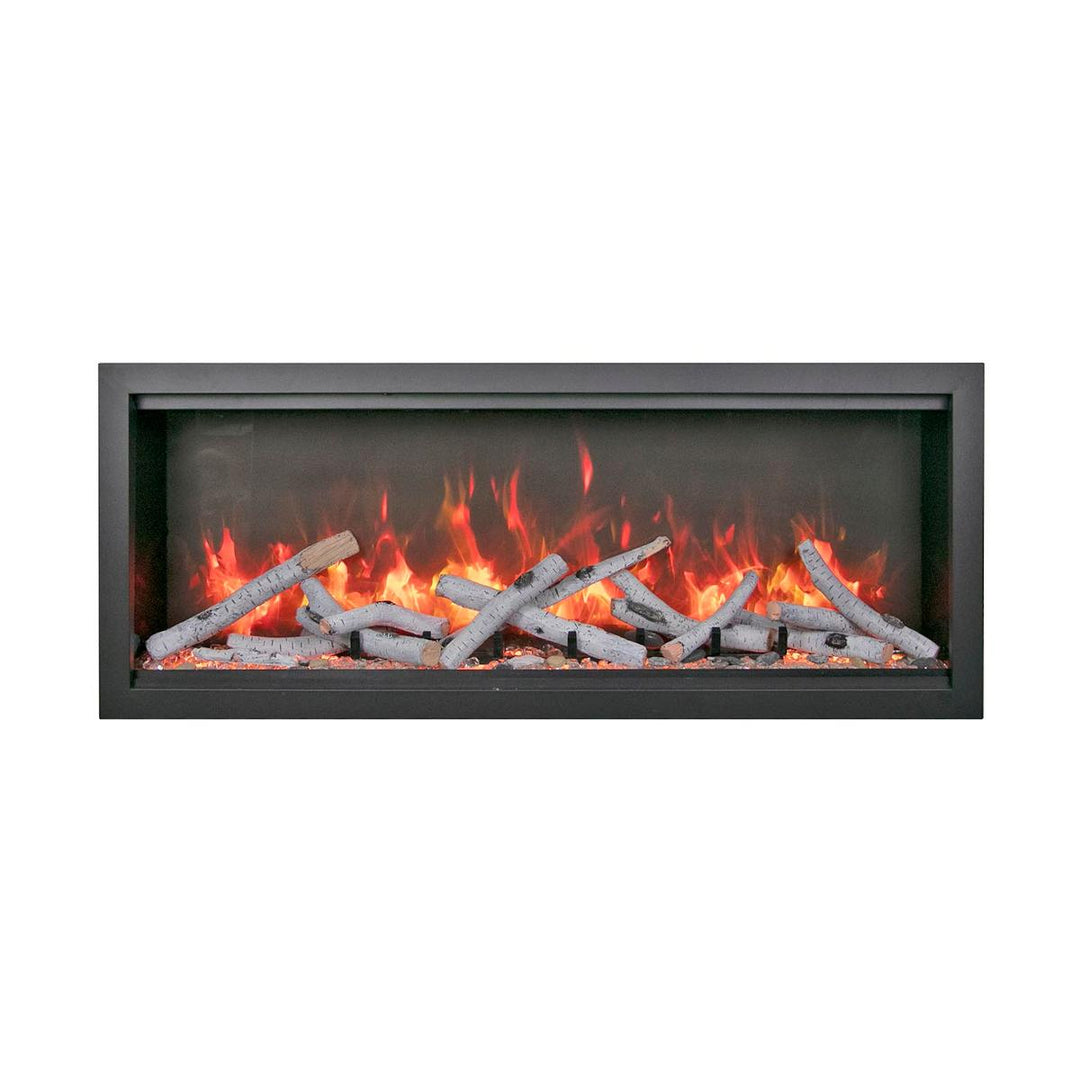 Amantii Symmetry Extra Tall Bespoke 50" Linear Electric Fireplace - SYM-50-XT-BESPOKE
Regular price
$3,59900
$3,599.00
Specifications:
Dimensions: 52.25"W x 12.375"D x 21.375"H
Back Dimensions: 50.25"W x 11.75"D x 20.125"H
Weight: 108 lbs.
The Symmetry Extra Tall Bespoke series by Amantii has smart features with its ability to connect to Wi-Fi and Bluetooth. Control the Symmetry Extra Tall Bespoke with the included remote control, your smartphone by using the Amantii app (available on Google's Play Store and the Apple App Store). The Symmetry Extra Tall Bespoke has fire & sound. The two high quality speakers play a fire crackling sound. The fire sound feature is operated through the Amantii app. Pair your smartphone to the high quality Bluetooth speakers, and set the mood with sound.
The Symmetry Extra Tall Bespoke can be installed either indoor or outdoor*. This fireplace can be recessed or be semi-flush mounted, since the unit has front flow heating and hidden venting. The Symmetry Extra Tall Bespoke heats up to 500 sq ft. This unit is not meant to be the primary heat source. Enjoy the flames with the full frame viewing design of the fireplace. Flame color options are red, yellow, and orange. This model comes with your choice of one Design Media Kit. Media kit options include: Driftwood, Birch, Rustic, Split Log, or ICE media kit (enter selected media kit in Order Notes after you proceed to checkout).
*Manufacturer guidelines regarding outdoor installation must be followed. Please refer to the owner's manual for additional information.