Amantii 60" Built-In Panorama Indoor / Outdoor Electric Fireplace - Bl-60-DEEP-OD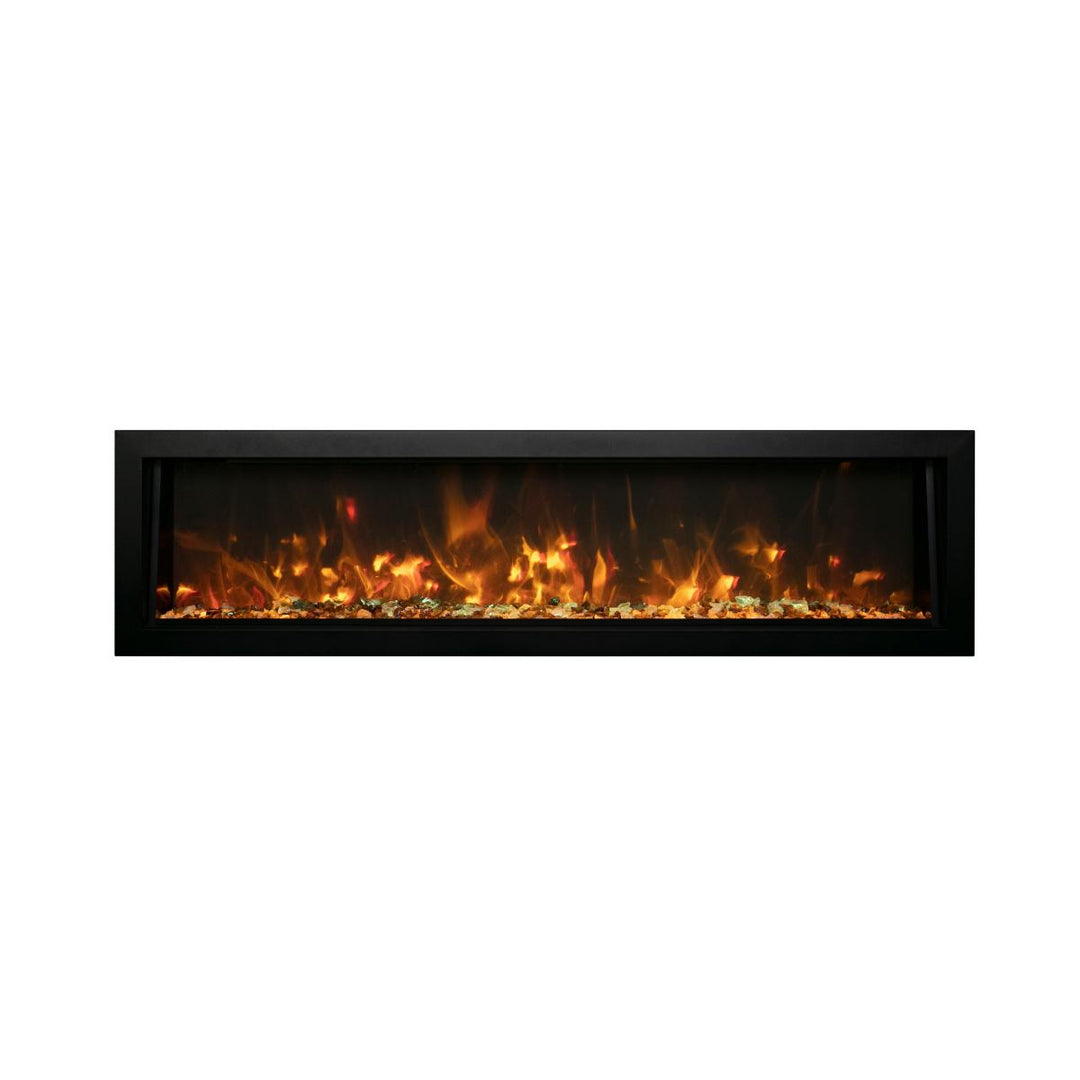 Amantii 60" Built-In Panorama Indoor / Outdoor Electric Fireplace - Bl-60-DEEP-OD
Regular price
$3,19900
$3,199.00
Specifications:
Overall Dimensions: 58.625″W x 12″D x 23.5″H
Trim Dimensions: 59.125"W x 15.875"H
Viewing Area: 55.25"W x 11.875"H
Weight: 128 lbs.
Features:
The Amantii 60" Bl-60-DEEP Indoor/Outdoor Panorama Built-In Electric Fireplace has a high/low 1500W/750W heater with fan. It is suitable for indoor or outdoor application. Cover must be purchased for outdoor application, call 800-555-0564 to order. Adjustable mood light color. Adjustable flame brightness. Fixed glass front. Heat comes out from the front, below the top trim. Included black steel trim is optional. 2 Year limited manufacturer's warranty.
The modern design BI-60-DEEP electric fireplace, by Amantii, is designed to offer you the most variety in selecting a fireplace that perfectly suits your needs. This fireplace comes with large glass nuggets, clear & blue diamond decorative media and an 11 piece log set. It also features the vibrant flame set, which with just a click of your remote, you can easily change the flame color from red to orange or yellow. The Panorama Series give you multiple length and depth options as well as giving you the ability to install your fireplace with your choice of finishing material built right to the glass for a "clean face" design or using the provided black metal surround.