Modern Flames 42" Orion Traditional Virtual Electric Fireplace - OR42-TRAD (Pre-order)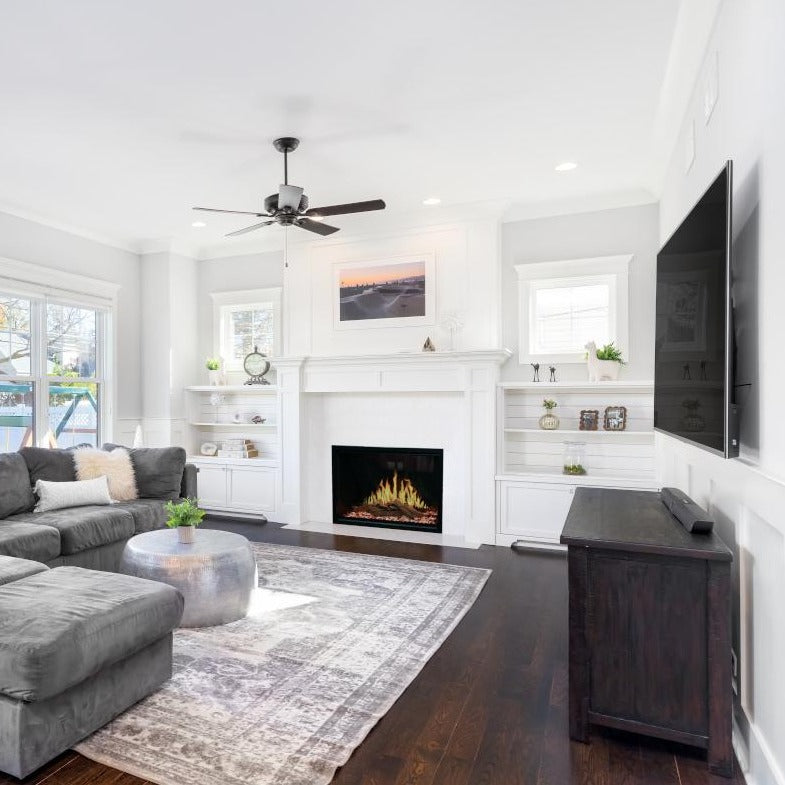 Modern Flames 42" Orion Traditional Virtual Electric Fireplace - OR42-TRAD (Pre-order)
Regular price
$3,49900
$3,499.00
Back Dimensions: 38.45″W x 9.35″D x 26.67″H
Overall Dimensions: 41″W x 9.875″D x 27.79″H
Viewing Area: 38.05″W x 24.37″H
Weight: lbs.
Features:
The Orion Traditional Virtual Electric Fireplace Insert is truly innovative with its technology. Install of the Orion Traditional is kept simple with its built-in or insert installation. No gas lines or venting systems required. The Orion is equipped with the new Heliovision® technology. There are multiple ways to customize the Orion Traditional with its flame features. There are three flame styles, and six flame color options in each of those styles. The Orion Traditional has multi-color lit logs, ember bed, and downlighting. Media included: LED lit driftwood log set and black reflective ember bed glass. Depending on the unit size, this model has a 5,000 – 8,300 BTU heater. Control all the features of this series with the built-in touch controls, remote control, or with Wi-Fi controls using the Modern Flames app.
*Glowing log sets vary in size depending on size of the unit. 3, 5 or 7 glowing logs are included in the set.