Napoleon Purview 42" Linear Electric Fireplace - NEFL42HI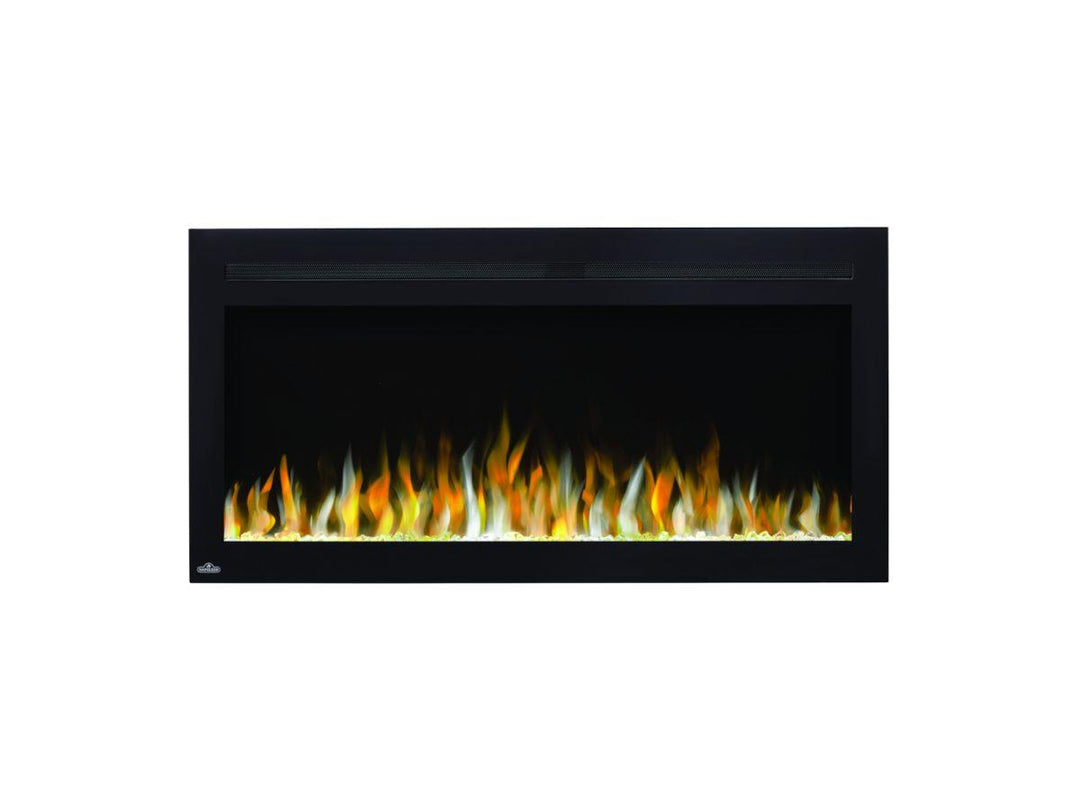 Napoleon Purview 42" Linear Electric Fireplace - NEFL42HI
Regular price
$79080
$790.80
Sale price
$65900
$659.00
Save $131.80
Back Dimensions: 38.94"W x 20.19"H x 5.25"D
Overall Dimensions: 42"W x 21.44"H x 5.5"D
Viewing Area: 37.31"W x 14 3.19"H
Weight: 42 lbs.
Features:
Napoleon's Purview series offers heat settings for all year use. There is low, high, and no heat settings. The units have LED flame colors in orange, cool white, and a mix of both. You can control the brightness of the flames as well. The crystal media catches the light from the flame and reflects it, creating a depth to the flame. The LED touch screen control panel disappears off the screen after 3 seconds of no changes in function. Control Panel is in the lower right corner of unit. Temperature can switch between Celsius and Fahrenheit. Unit can run for 30 minutes to 8 hours with timer.
Unit can either be wall mounted or fully recessed into the wall. Plug-in or hardwire.