Remii 34" Electric Fireplace Basic, Clean Face WM-34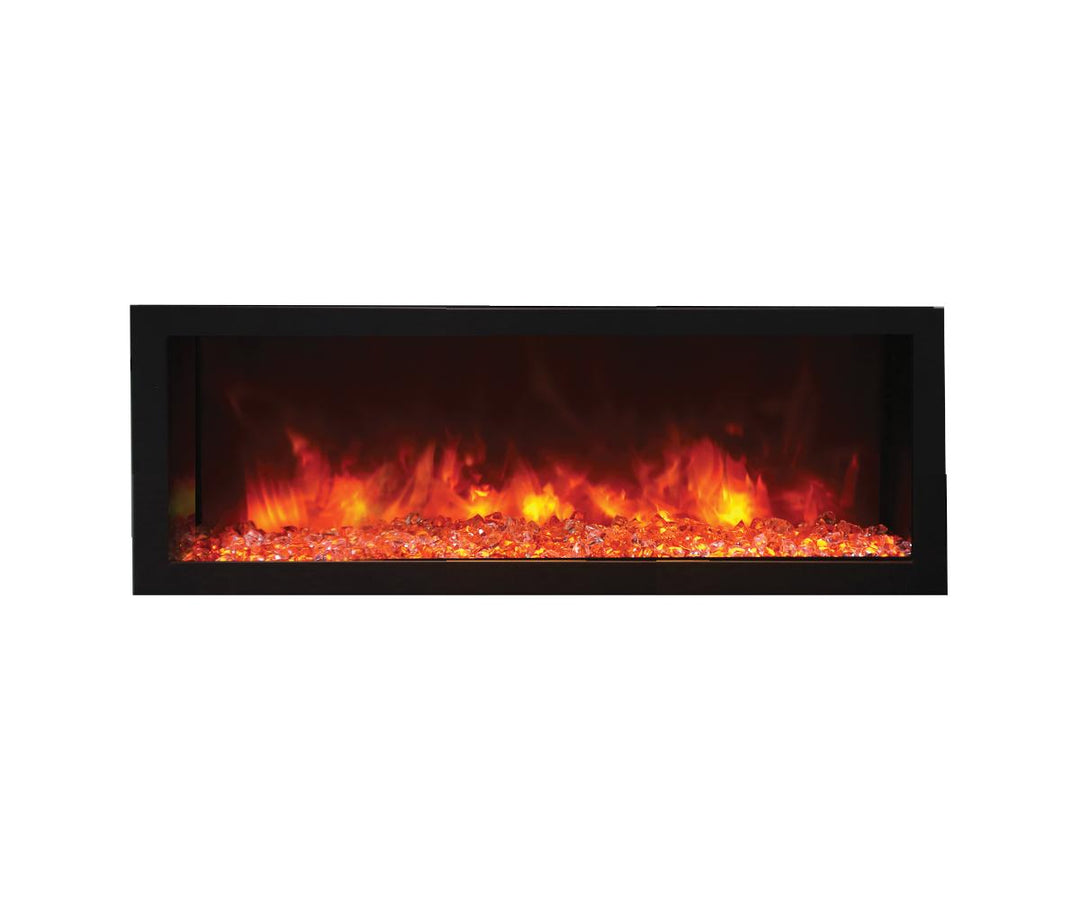 Remii 34" Electric Fireplace Basic, Clean Face WM-34
Regular price
$1,39900
$1,399.00
Specifications:
Dimensions: 15-5/8″ H x 32-3/8″ W x 5.5″ D
Weight: 46 lbs.
The WM-34-B electric fireplace, part of the WM Series by Remii, is a Remii basic fireplace model offering clean, contemporary aesthetics with no visible unsightly heat vents and red glowing heat grills. The WM-34-B features the stunning multi-colored state-of-the-art flame presentation, with just a click of your remote you can easily change the flame color from red to orange or yellow. 4800 BTU is perfect for zone heating 400-500 square feet.
The slim design allows for versatile applications including semi-flush mount within 2 x 4 walls. Trim is required and fireplace comes with a black surround in the box. Standardized sizing allows for hassle-free installation at any stage. Enjoy the warmth and beauty of the Remii WM-34-B in your favorite living spaces.
Remii WM-B electric fireplaces are rated for Indoor or Outdoor use, including bathrooms (refer to the installation manual).