The Sideline Steel 60" Recessed Linear Electric Fireplace - 80047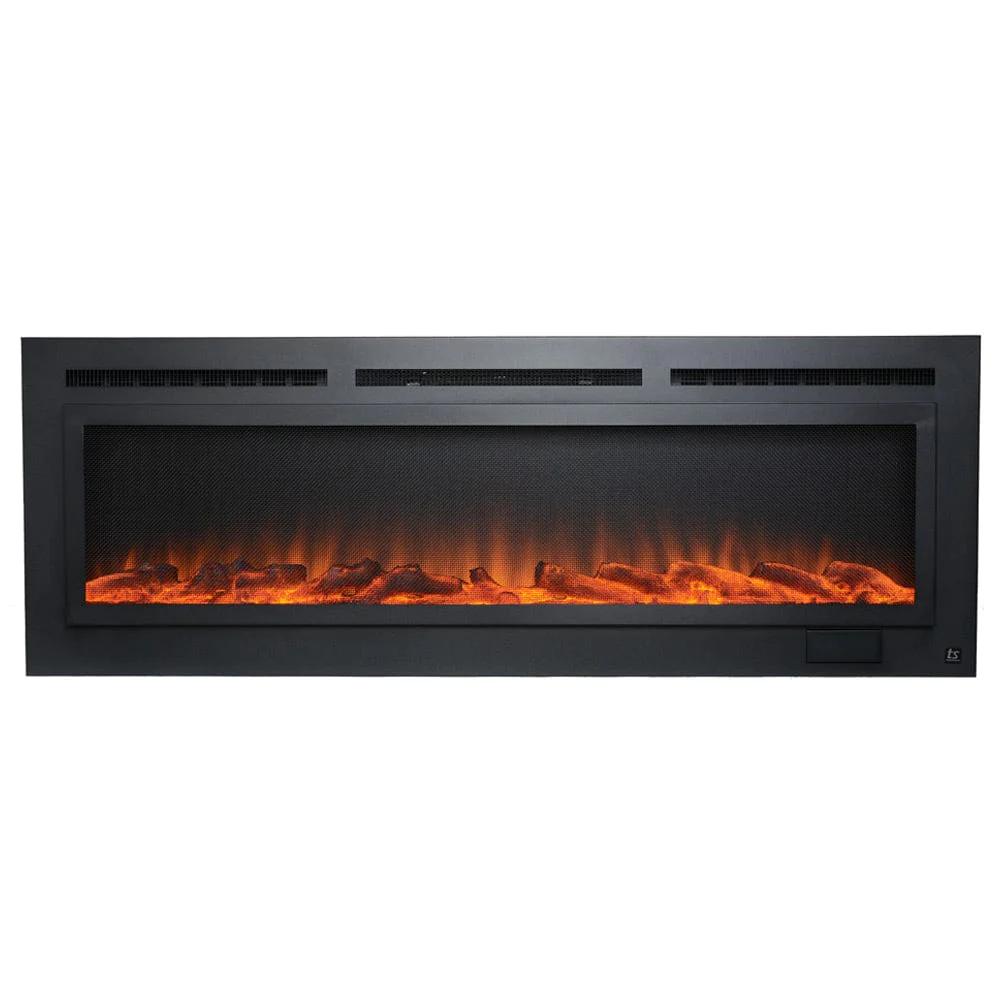 The Sideline Steel 60" Recessed Linear Electric Fireplace - 80047
Regular price
$97900
$979.00
Sale price
$64900
$649.00
Save $330
Back Dimensions: 56.781"W x 5.25"D x 20.25"H
Overall Dimensions: 60"W x 5.5"D x 21.375"H
Viewing Area: 51.75"W x 11.375"H
Weight: 45.2 lbs.
https://youtu.be/RIlrEExN6SQ
The Sideline Steel 60" Recessed Linear Electric Fireplace has all the loved features of the top rated Sideline Electric Fireplace, but without a reflective glass front. The Touchstone Sideline Steel Electric Fireplace has a glass free, matte black, mesh screen that provides a more traditional look to this linear model. Not only does the Sideline Steel provide your space a relaxing glow, but it can also be customized to your liking. The Sideline Steel 60 has a vent-less design, with an opening on the face of the fireplace delivering the heat. This model is designed to be inserted into a wall, but has the option to be mounted to the wall instead. Touchstone recommends to mount or insert the Sideline Steel at least 8" below your ceiling or flat screen. Fireplace comes with both the log and crystal media. The LED flames color can be changed between the 3 color settings of orange, blue, and a combination of the two. The Sideline Steel has a 5100 BTU built-in heater that can provide supplemental heat for up to 400 sq ft.